One of the easiest things to do with RSS is to display it on your website.
WordPress (even Wordpress.com sites) and Joomla both have built-in RSS display functionality.
On WordPress, the widget looks like: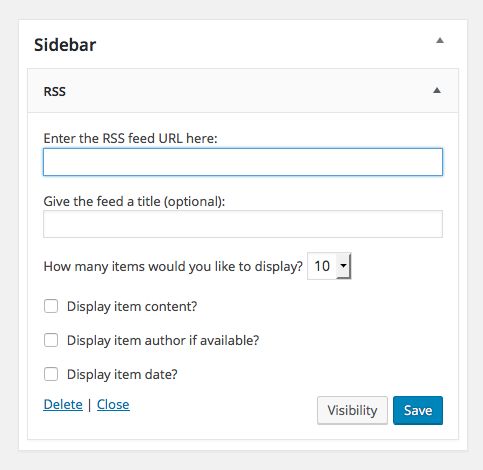 It's pretty straightforward. The main thing, as with any of these is the URL of the RSS feed. Once activated this will display the ten (or how many you choose) most recent items from the RSS feed you've selected.
On the front end of the site, the feed items show up in the sidebar looking something like this: